Summer in December:
A fun-filled surf retreat from 09. – 16.12.2023
Learn to Surf in Fuerteventura
Riders is the family-run surf school in El Cotillo, Fuerteventura. With our surf camp and courses, we bring people together who share the love of surfing or want to experience it for the first time with us!
We offer surf lessons and coaching for all levels and age groups to provide everyone with the best surfing experience in the north of the Canary Island. With our knowledge of surfing and the best surf spots in Fuerteventura, we find waves every day that are worth surfing.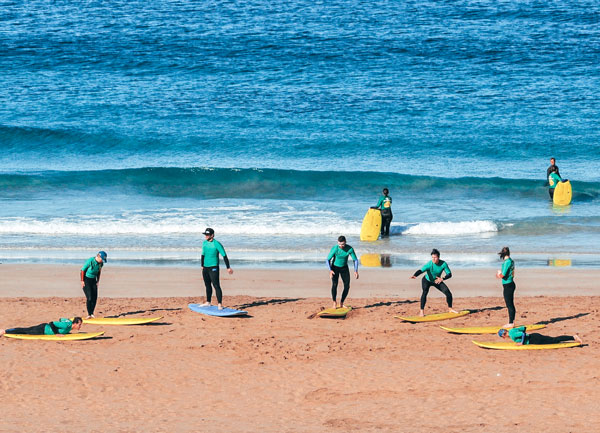 Get more out of your surf.
Bike Holidays in Fuerteventura
Ready for the ultimate biking experience in Fuerteventura? Then you've come to the right place! Our bike shop offers a wide selection of bicycles so you can explore the island in your own way.
Whether you're looking for a cruiser for relaxed tours, searching for a mountain bike for adventurous trips, or prefer to go fast with an e-bike – we have everything you need!
But that's not all: Our comprehensive bike service also offers guided bike tours, repair and maintenance services, as well as accessory sales so you can get the most out of your biking vacation.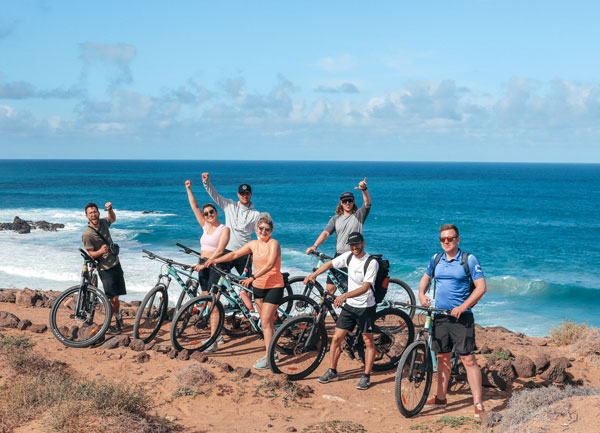 Sunshine. Pool. Feels like summer.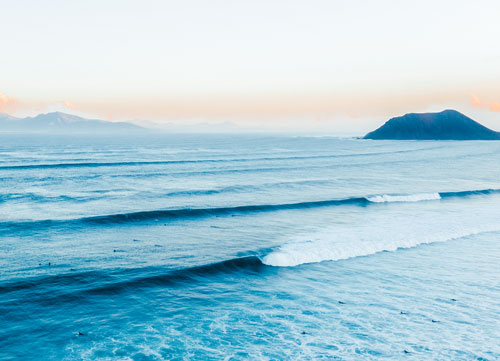 Discover the surf spots in the north of Fuerteventura
Come to Fuerteventura and experience the beginner- and intermediate-friendly surf spots in the north! We'll show you the best waves to perfect your surfing skills.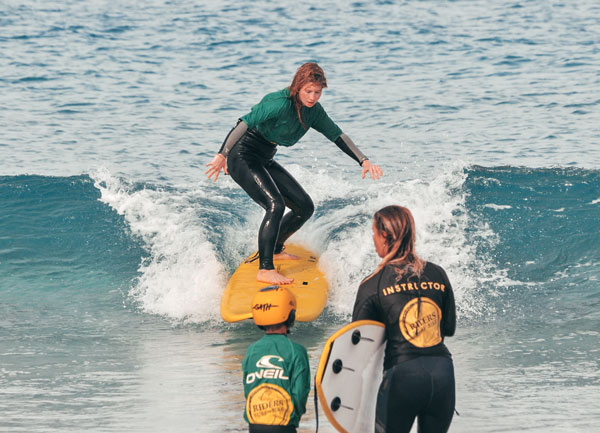 SURFING AS A FAMILY IN FUERTEVENTURA: EXPERIENCE ADVENTURES TOGETHER!
Are you looking for a new experience to share as a family? How about surfing in Fuerteventura? Here, you will discover why surfing with children is a great experience and why Fuerteventura is the perfect place for it.
Ready for your
next getaway?
Für mich der beste Surfladen in El Cotillo, super Shop, super Surfboardmiete und super Bedienung. Ich komme gerne wieder, weil die Chefin und ihre Mitarbeiterinnen immer gut gelaunt sind und einem immer mit Rat und Tat zur Seite stehen. Pit
Super Surfshop mit guter und freundlicher Beratung! Wir sind immer wieder gerne hier!
very nice surf school and surf shop. The team is super friendly and helpful and the surf instructors are careful.
Good prices, easy to rent (even for a car racks included) and very nice people. Anytime!
Top Preis!
Es el sitio donde mejor me han tratado como cliente vacacional. Me siento obligado a compartir esta reseña dada la gran acogida que he recibido. Además de ser un lugar excepcional, es de admirar el nivel de profesionalidad, respeto y dedicación al mundo del surf que tienen. No tengo duda de que volveré a disfrutar de la vida de nuevo aquí. Mención especial a Anne y a Willi y por supuesto, mi agradecimiento también a todos los demás miembros del equipo. Hasta pronto!!!
Hemos alquilado tablas y neoprenos unos días, todo genial. Precios muy buenos.
This man is so good! I got a broken tyre and was in desperate need of a new tyre and tube. 🚵 EVERYONE was closed, but this shop! He had not the one I needed but said to me: Wait ten minutes. He drove home and brought me his own tyre and fixed my roadbike! 😍 This is so good. Great spirit, very nice people, so.. I you need anything, stop here. 🌟🌟🌟🌟🌟