Surf villa "Koa"
in el Roque
Your home for a relaxed holiday
Spend your surf vacation in a cozy surf house in great company with other surfers.
Our surf villa in El Roque on the northwest coast of Fuerteventura is just a short walk from the sea – the perfect place to surf and relax.
The small village is somewhat secluded from El Cotillo and offers you an oasis of relaxation to unwind between your surf sessions. Whether it's in your room, the shared living area, or by the pool in the garden – we invite you to relax.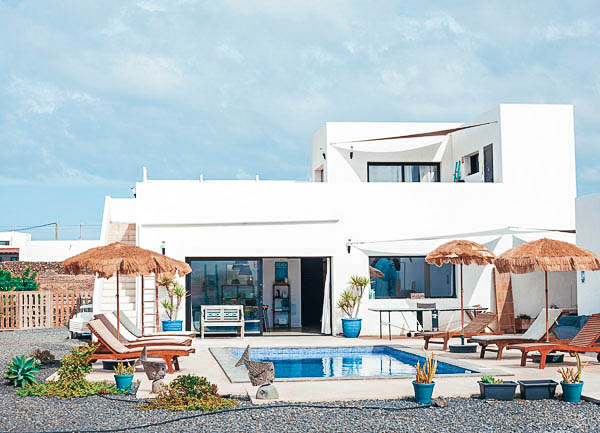 In our modern surf villa, you can expect four double rooms and a private suite with its own bathroom and terrace on the roof. There are two more shared bathrooms and a large living area for chilling and watching surf movies, as well as a fully equipped kitchen.
In all rooms, one thing is paramount: arriving, feeling comfortable and relaxing.
That's why we've furnished all the rooms the way we want to go on vacation ourselves.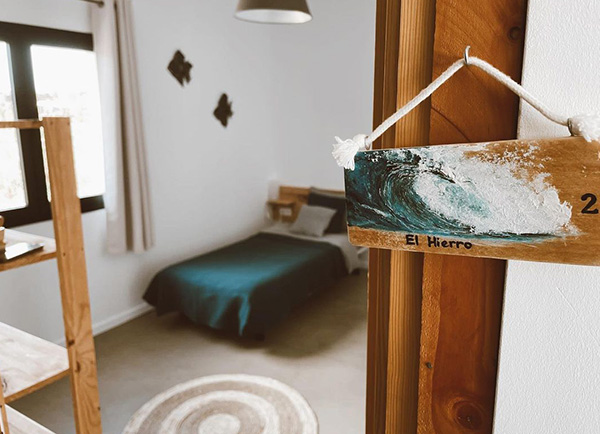 Outside is just as beautiful as inside.
Step onto the terrace and breathe in the sea air. Refresh yourself in the pool. Feel the sun on your skin and the cold water of the outdoor shower. Get comfortable in one of the seating areas. Eat together with others. Play table tennis. Make a campfire, roast marshmallows, exchange stories.
Because life happens outside, even when you're at home in the surf villa.
In our garden, you'll find everything you need to have a good time in the fresh air, alone or together with others.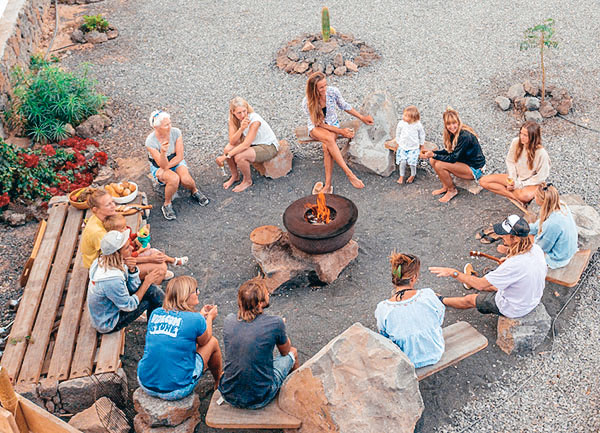 Begin your day with a hearty breakfast.
Your day starts best with hot tea and coffee, fresh fruit, and a delicious selection of cereals, bread, and small, alternating specialties and surprises.
Our team takes care of your breakfast, so you can look forward to a special breakfast buffet in the dining area after getting up – this way, you can start every day of your vacation full of energy and in a good mood.
All day long, coffee, tea, and hot chocolate are also available for you.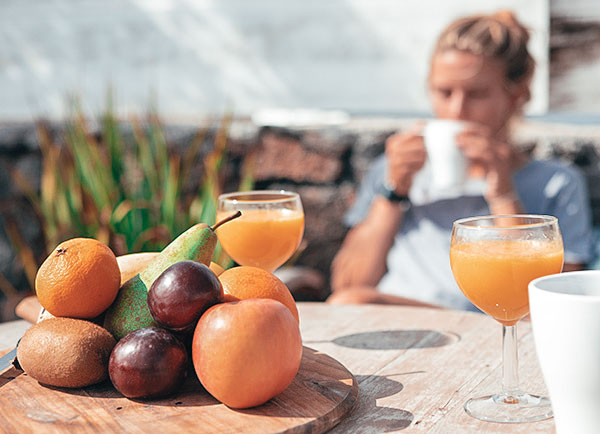 Combine your stay with a surf course.
Close to the Sea and the Buzz of El Cotillo.
Escape the tourist hustle and bustle on the island and unwind in our house. Our home break, Piedra Playa, is just a few minutes away on the west coast. If you're looking for more options, the north coast with a plethora of surf spots is just a 10-minute drive away.
The nearby fishing village of El Cotillo is within walking distance and also where our surf shop is located. Its narrow streets are filled with shops, cafes, and restaurants offering a variety of culinary options such as Spanish tapas, fresh seafood, delicious Italian pizza, or a refreshing drink on one of the terraces overlooking the sea.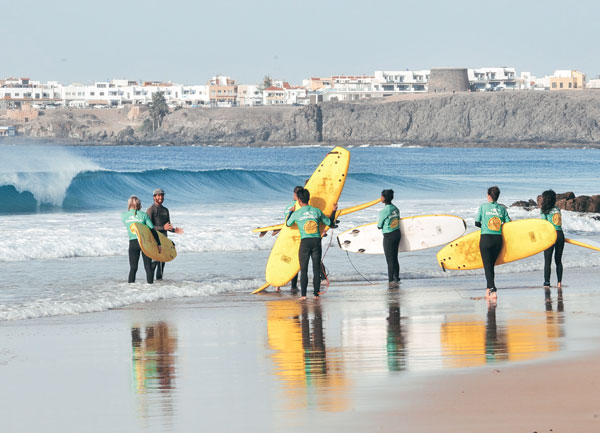 Choose your favourite room.