A hostel is a great way to go on vacation not only for solo travelers. Our guesthouses all have twin or double rooms, so you can easily stay alone or with a friend or partner in a relaxed atmosphere.
But what's more important is the casual vibe, like-minded people, and a unique design.
Hostels are a fantastic way to meet new people and enjoy a social atmosphere!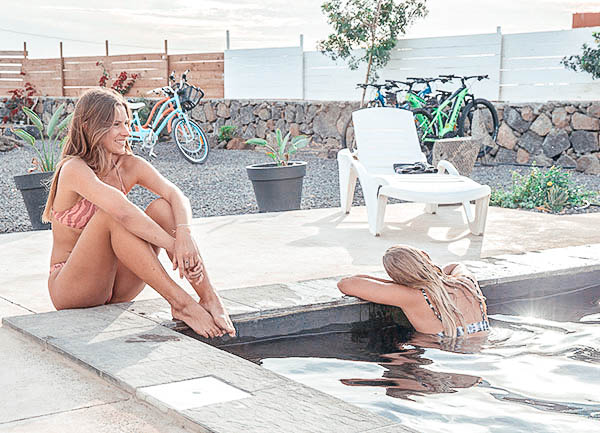 At the hostel, there is a relaxed and friendly atmosphere where surfers from all over the world can meet and socialise.
Hostels are a more affordable alternative to hotels or vacation rentals, especially for solo travelers.
Hostels often offer additional programs and activities for their guests, making your vacation even more diverse and exciting!
Kitchens, common areas, and laundry facilities are all available at our accommodations, making your stay even more comfortable.
Experience the perfect surf vacation at Riders Surfvilla Koa in El Cotillo!
The spacious villa offers roomy bedrooms and a private suite, a sunny terrace, a cozy garden chill-out area, and a refreshing pool.
Located in the quiet area of El Roque, it's close to the ocean and gives you quick access to the best surf spots in the region. The villa is the perfect place to relax and socialize after a long day on the water.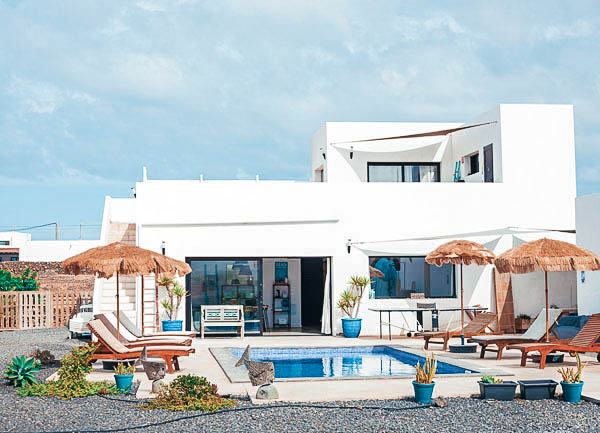 Stay in the heart of El Cotillo! The Bombera Guesthouse is only 100 meters away from our surf school, making it the perfect starting point if you're planning a surf course with us!
You can choose between single, double or twin rooms. The rooms are comfortably furnished, some with their own balcony. Two rooms share one bathroom. The kitchen, living room and roof terrace are communal areas.
Each morning, you'll get a small breakfast with coffee, tea and mini muffins to start the day with a boost of energy.